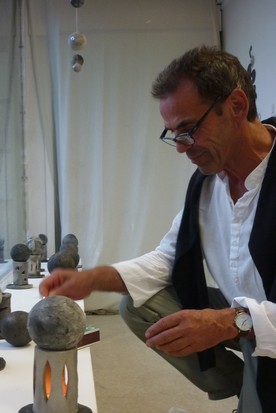 A simple story
Born in Paris in 1954, the first footsteps of my life did not appear to push me towards the third dimension. At the age when the preoccupations of teenagers do not always reach the outside world, by luck, if it exists, or by chance maybe, a teacher put a pair of sculpture scissors in my hands.
And then ! Everything could be written, lived... This uninvited gesture gave me the opportunity to do others, sometimes clumsily but always worthwhile.
A long self-taught journey, some important meetings, Jean for his love of work, Frédéric for his knowledge and studies, Roger for his expertise. Men, artists, I am what you gave me.